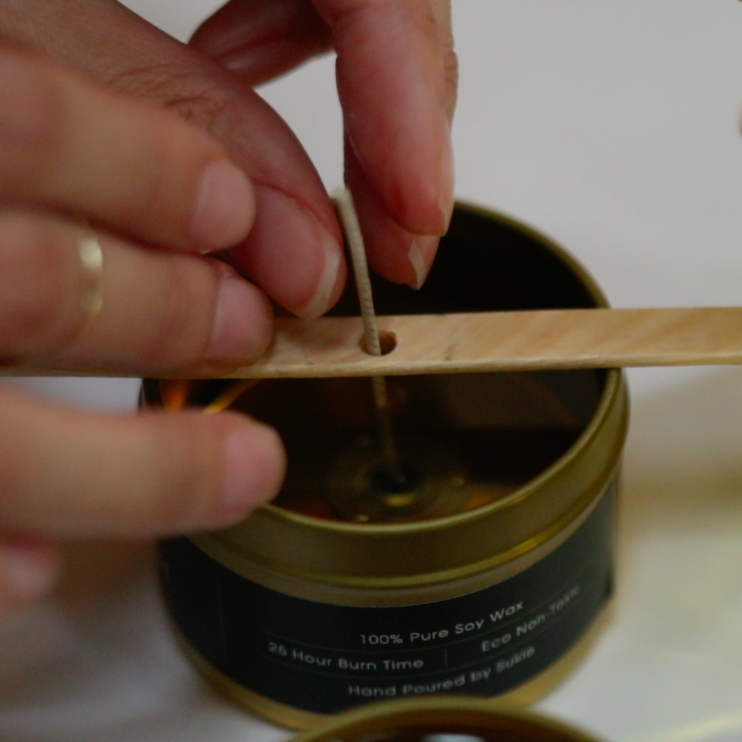 Recently I sat down with nubianshorties.com for a chat about my work. Check out the interview below!
What inspired you to start Sukie's Candles?
Romance, sensuality, relaxation, serenity, and enlightened places within our consciousness are important to me. Ritual is important to me. As are sacred spaces. Candles are a gateway to many of these soothing environments. I also take deep pride in being a woman. It's important for me to treat myself well. To be gentle and loving to myself. Candles feel like a gift. A direct pathway to dropping in deeper within oneself. Candles for me are not a casual accent to a home, but rather a tool for self-love and relaxation. 
If you had one piece of advice to those just starting out a business, what would it be?
Starting out is the hardest part. So, I have to offer my 2 most important pieces of advice actually.
1. Trust your own voice. When I first started out as a self-taught candle-maker, I received copious amounts of input from others who had opinions about how best I should get started. So many people got excited about what I was creating and thus had strong ideas about scent types, candle shapes, colors, etc. It was vital for me to block that out and channel my inner vision, brand identity, and to hold my own ideas close to heart. To trust the process and despite the early failures, just stick with it. The worst thing I could have ever done for my business is give up. I'm not in this for profit, I do it because I love it and would be a candle-maker even if no one was looking.
2. Be remarkably resilient. The ability to weather the highs and lows is imperative to seeing this through. Knowing when to pivot and make changes is key, but giving up is the worst thing you can do for your business. If you stick to no other formula other than "no matter what, do not give up" you have mastered a fundamental first skill in getting a business off the ground. 
Why do you feel your brand is important for Black women?
I am a proud graduate of Spelman College, so my adoration for all things related to the experience of black women has rooted back many years. For black people overall, but most specifically the black woman, I believe that it is pivotal for us to own, govern, and command our professional and personal destinies. The days of suffering under the leadership of those who do not recognize nor value our majesty is gone. I don't want to ask for a job to be offered to me, I don't want to bend or tweak to fit in to your culture or workforce, I want to generate my own. To be in total control. With our tremendous gifts waiting to be unleashed to the world, I hope to forge a path forward for black women to unapologetically make names for ourselves, without the need or desire to ask for permission from anyone.